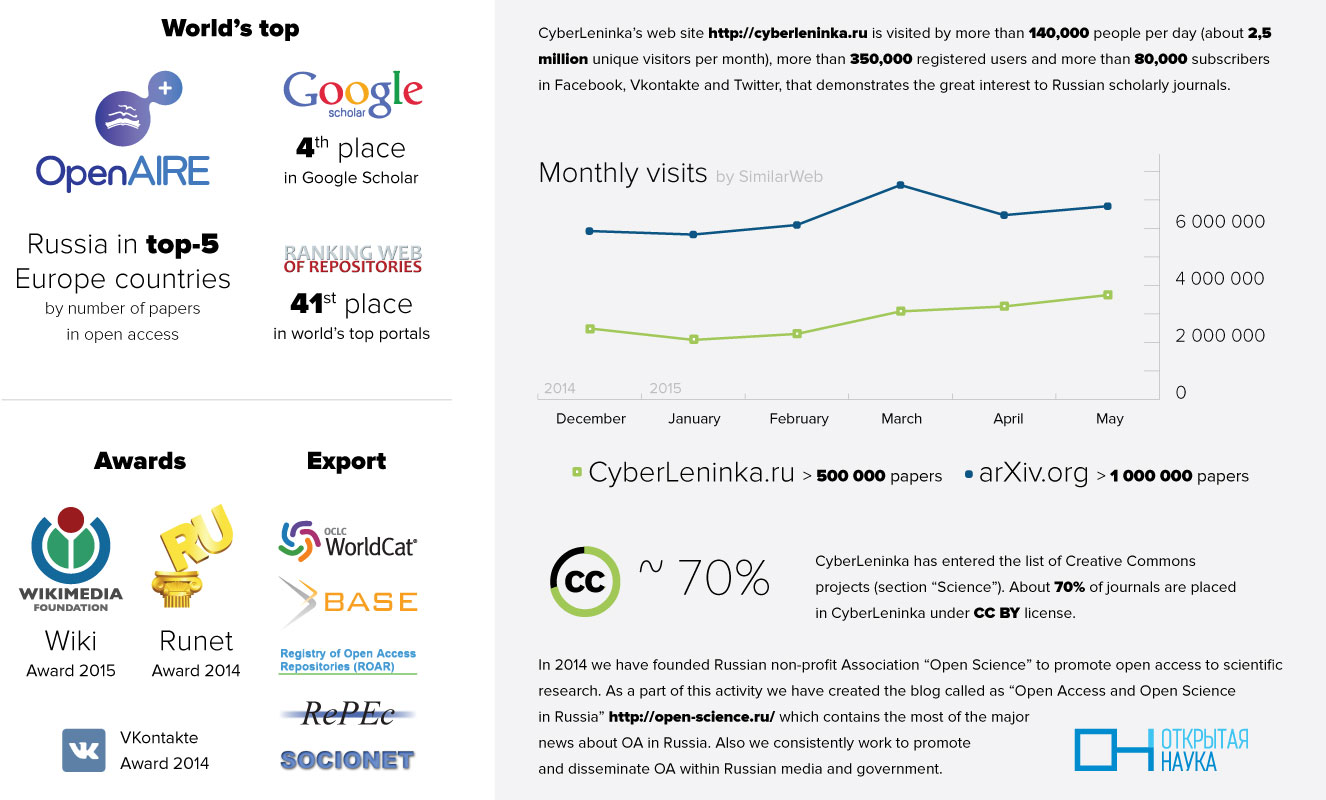 Introduction
The issue of scientific knowledge openness is urgent worldwide, but for Russia it is particularly crucial for two reasons: open access policy is still not accepted by government and the most cited academic journals are poorly accessible. Solution for this issue is proposed by means of the gold-oriented method which is implemented in the project of open access repository called as CyberLeninka. It is designed in order to improve scholarly communication, promote science and research activities, control research papers quality and increase citation/download rates of journals in Russia and CIS.
Problem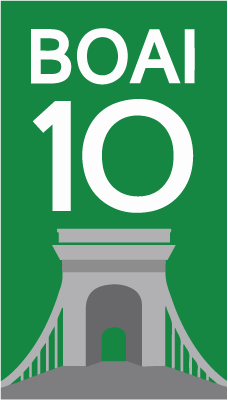 The Budapest Open Access Initiative proposes two ways to meet the goal of open access: green and gold. First approach of self-archiving (green) is not widely used in Russia and CIS: there are no subject-specific repositories for key areas of science and just minority of authors publish their papers in institutional repositories. Second approach of OA journals (gold) is not popular as well: the number of OA journals is insignificant and most of them are not popular among scientists.
Methods
We propose gold-oriented method which assumes placing scientific papers of traditional academic journals in open access and under open licenses (Creative Commons) and ensuring their visibility on the Internet. The method is implemented in open access repository called as CyberLeninka.

These are key features of this project:
Open Access — dissemination of knowledge by open access model (papers are available under Creative Commons Attribution license)
Open Data — export scientific data via OAI-PMH, Highwire Press and Eprints tags to other services
Open discussion — public discussion of scientific papers
Mobile oriented — access to scientific papers on popular mobile devices
Results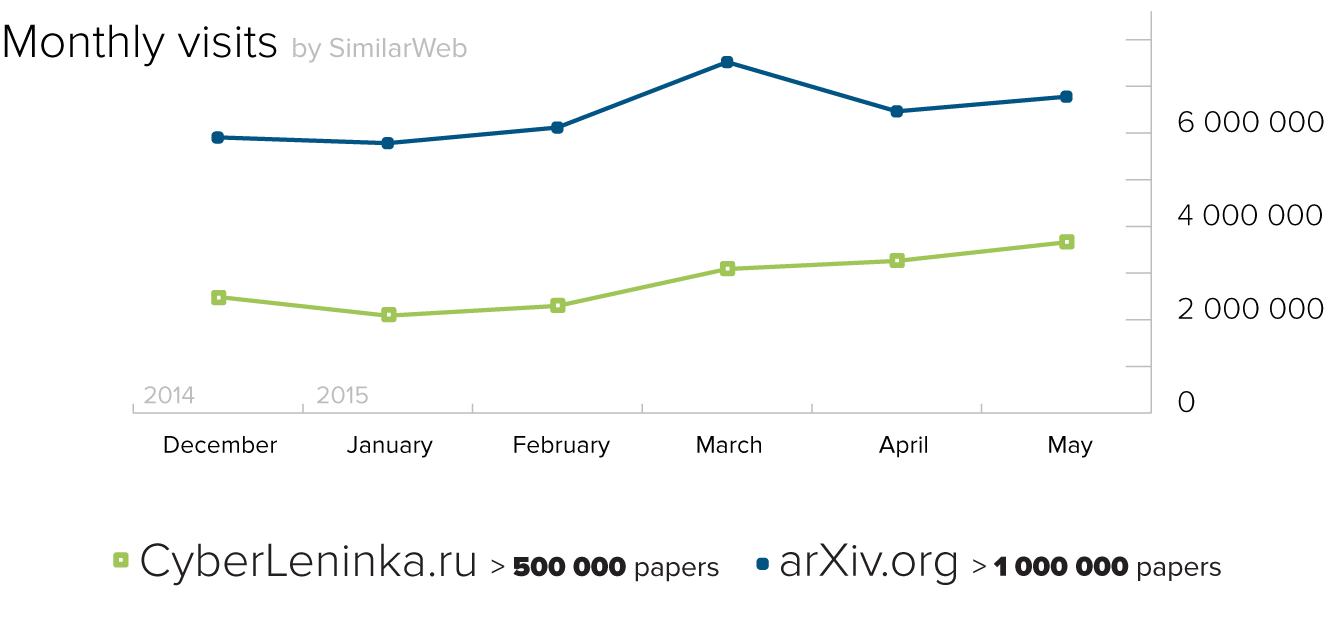 CyberLeninka has entered the list of world's top research-oriented repositories (on 41st place) and it is the fourth in the world by visibility of materials in Google Scholar (according to Webometrics, section "Ranking Web of Repositories")
CyberLeninka has entered the project list of Creative Commons projects (section "Science"). About 70% of journals are placed in CyberLeninka under Creative Commons Attribution license
CyberLeninka was awarded Runet Award 2014, Wiki Award 2015 and VKontakte Award 2014
CyberLeninka contains about 600 Russian and CIS scientific journals and more than 500,000 research papers in all areas of science over the last few years
CyberLeninka's web site is visited by more than 140,000 people per day (about 2,5 million unique visitors per month), more than 350 000 registered users and more than 80 000 subscribers in Facebook, Vkontakte and Twitter, that demonstrates the great interest to Russian scientific journals
CyberLeninka exports the metadata of scientific papers to the open repositories as OCLC WorldCat, ROAR, BASE, OpenAIRE, RePEc, Socionet, etc. via OAI-PMH protocol
There are more than 5,000 active users of CyberLeninka mobile applications for iOS and Android platforms which were awarded by Apps4Russia and API Challenge Prizes in 2013

Conclusion
Currently CyberLeninka is a part of Russian research e-infrastructure and contains raw data about the following objects: authors, organizations, journals, papers, references, views/downloads and relationships between them. This data is enough to organize a open access repository of research papers and gather target audience, including scientists, researchers, PhD students, etc.
The next step is to refine and enrich this data through interacting with authors and scientific organizations, academic publishers, universities, etc. and collect additional data. Based on this data we plan to build new high-level services and provide special features for scientists to connect, collaborate and work together.